PRIVATE OFFICE / MEMBERSHIP
Regus Mega Mall
Megamall Tower Plot 260,Al Estiqlal Street,Sharjah,United Arab Emirates
Be the first one to review
Facilities
Office Capacity
No Discount Offered
Offerings
Available in centre or network access
Walk-in access to Regus business lounges and cafes
FREE internet access and refreshments on every visit
10% disc. on select products
Access to professional administrative support
Members' newsletter with special offers from Regus and our partners
Preferred rates on office supplies and shipping
Amenities
Location
Megamall Tower Plot 260,Al Estiqlal Street,Sharjah,United Arab Emirates
About This Workspace
The Sharjah Mega Mall Centre is in the heart of Sharjah City in the main administrative and commercial district. The centre which is situated in a modern building with large windows has an impressive marble-floored reception area. Sharjah has a thriving economy which continues to grow, helped by its well developed free trade and industrial zones which attract import and export tax exemption. Oil, manufacturing, real estate and construction are some of the most important industries. The Emirate of Sharjah is also known as the cultural capital of the UAE with its rich legacy of arts, heritage and culture. The centre is close to one of the Mega Mall, one of the largest malls in the world. It is just 20 minutes from both Dubai and Sharjah international airports.
Read more
Interested in this workspace?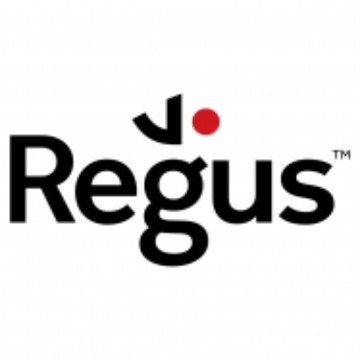 Available Now
2,589.00
AED / Monthly
2,589.00
AED / Monthly
Products and Services
This facility offers more products and services, explore.
Private office
Hybrid Workspace / Private Office
Megamall Tower Plot 260 ,Al Estiqlal Street
Sharjah ,United Arab Emirates
Meeting rooms
Hybrid Workspace / MEETING ROOM
Megamall Tower Plot 260 ,Al Estiqlal Street
Sharjah ,United Arab Emirates
Hybrid Workspace / MEETING ROOM
Megamall Tower Plot 260 ,Al Estiqlal Street
Sharjah ,United Arab Emirates
Hybrid Workspace / MEETING ROOM
Megamall Tower Plot 260 ,Al Estiqlal Street
Sharjah ,United Arab Emirates
Virtual Office
Hybrid Workspace / Virtual Office
Megamall Tower Plot 260 ,Al Estiqlal Street
Sharjah ,United Arab Emirates
Hybrid Workspace / Virtual Office
Megamall Tower Plot 260 ,Al Estiqlal Street
Sharjah ,United Arab Emirates
Hybrid Workspace / Virtual Office
Megamall Tower Plot 260 ,Al Estiqlal Street
Sharjah ,United Arab Emirates
Hybrid Workspace/ membership
Ajman Chamber of Commerce building ,Sheikh Rashid Bin Humeed Street
Ajman, United Arab Emirates
Hybrid Workspace/ membership
Sharjah Expo Centre ,Al Taawun Street
Sharjah, United Arab Emirates