Meeting Room
The Empire Business Centre Lower Parel
Empire Complex,Senapati Bapat Marg,Mumbai,India
Be the first one to review
Published on January 2022
Parking
Parking Fee
250.00 INR Hourly
Public Parking
No public parking
Amenities
Location
Empire Complex,Senapati Bapat Marg,Mumbai,India
About This Workspace
Serene and Sophisticated Offices in the Heart of Mumbai
The Empire Business Centre, often referred to as TEBC, has been a popular office address for numerous businesses as they set foot or expanded their operations in Mumbai, our Lower Parel office address is one of those. Situated in a bustling part of Mumbai within the Empire Mills Complex, amidst luxury skyscrapers, the ground plus one structure of the Empire Business Centre is home to cozy, secure and plush offering you private offices, Meeting Venues, virtual office, net spacing, co-working lounge access on rent in Lower Parel.
Renting office space in Lower Parel is always a dream of a business owner or corporates. The aesthetically-pleasing, well-designed Offices at our Lower Parel Centre - blessed generously with natural light - creatively use 'nature' elements like water curtains, vertical garden and an aquarium to lend a perennial welcoming feel to them. With a best-in-class IT infrastructure, enjoy working in a secure, sophisticated and serene workplace, right in the heart of Mumbai! And what's more, you will have people from well-known corporations like TV 18 , ICICI and RBS for company, as these organisations also operate from within the Empire Mills Complex.
In addition to a host of facilities offered at The Empire Business Centre, tenants can also enjoy our exclusive Valet Service. It's just one more added perk to a list that continues to get better all the time.
Surroundings
Lower Parel is a thriving hub of business in the financial capital of India, housing many a well-known name in media, finance and technology companies. Renting office space in Lower Parel is always a challenge for small businesses and business owners, we help you come over this issue by providing better office addresses in Lower Parel location. It's not just retail therapy you can indulge in after office, the area is a rich haven for a diverse range of restaurants and watering holes.
Read more
Interested in this workspace?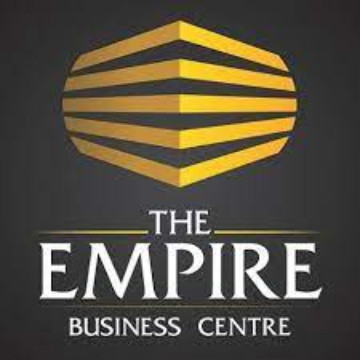 Available Now
1,400.00
INR / Room
1,400.00
INR / Room
Products and Services
This facility offers more products and services, explore.
Private office
Business Center / Private Office
Empire Complex ,Senapati Bapat Marg
Mumbai ,India