Meeting Room
VIRTUA HUB
20/ 7,Adambakkam,Chennai,India
Be the first one to review
Published on February 2022
Parking
Public Parking
No public parking
Amenities
Location
20/ 7,Adambakkam,Chennai,India
About This Workspace
Welcome to our exciting world of co-working where we aspire to offer more than just a desk and chair. Virtua Hub from being in the software development market for about 11 years has ventured into the Co-working space market, building affordable and flexible workspaces for entrepreneurs, corporate users, and small businesses who cannot meet the expense of high overhead costs and long-term leases. Connect to an IoT integrated smart space that's more than just fancy walls.
We host members from diverse industries and backgrounds like remote workers, startup enthusiasts, and corporate employees. Enjoy the energy level that stirs you to grow better than yesterday. Utilize opportunities to make connections that could be your next business partner. Build more and grow better at our flexible, shared office space in Chennai.
Our co-working space speaks volumes in elegance and functionality. A space cultivated to boost your chances of success ranging from a hot desk to a private office decked with a variety of amenities based on your needs. Our vibrant office space also provides virtual office, recruitment services, training services, HR, and payroll services. Virtua Hub is a playground for minds that ensures you stay inspired to work to your fullest potential.
Grab a space that fits your requirement within minutes with Virtua Hub Co-working Chennai.
Read more
Interested in this workspace?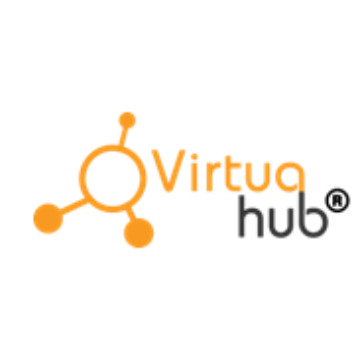 Available Now
500.00
INR / Room
500.00
INR / Room
Products and Services
This facility offers more products and services, explore.
Private office
Hybrid Workspace / Private Office
20/ 7 ,Adambakkam
Chennai ,India
Fixed desk
Hybrid Workspace / Fixed Desk
20/ 7 ,Adambakkam
Chennai ,India
Virtual Office
Hybrid Workspace / Virtual Office
20/ 7 ,Adambakkam
Chennai ,India
Hybrid Workspace / Virtual Office
20/ 7 ,Adambakkam
Chennai ,India
Hybrid Workspace / Virtual Office
20/ 7 ,Adambakkam
Chennai ,India