Private Office
Wrkbay
Bin Lahej Building,9 B Zaa'beel Street,Dubai,Объединенные Арабские Эмираты
Be the first one to review
Published on January 2022
Membership
Discount
3 Months + 15.0%
Access to the meeting room
Facilities
Security Deposit
No security deposit
Reception Hours
08:00 AM - 10:00 PM
Licensing
Not suitable for licensing
Amenities
Housekeeping (Office Cleaning)
Location
Bin Lahej Building,9 B Zaa'beel Street,Dubai,Объединенные Арабские Эмираты
About This Workspace
Wrkbay is a newly-opened business centre in Al Karama. Offering clean and modern workstations in a relaxed atmosphere, Wrkbay is great for those looking for a professional space to get work done.
Interested in this workspace?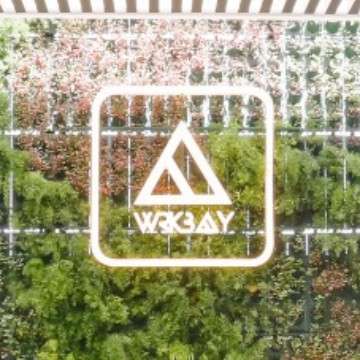 Annually
Monthly
Membership
Available Now
4,500.00
AED / Monthly
4,500.00
AED / Monthly
Products and Services
This facility offers more products and services, explore.
Meeting rooms
Hybrid Workspace / MEETING ROOM
Bin Lahej Building ,9 B Zaa'beel Street
Dubai ,Объединенные Арабские Эмираты
Hybrid Workspace / Memberships
Bin Lahej Building ,9 B Zaa'beel Street
Dubai ,Объединенные Арабские Эмираты
Hybrid Workspace / Memberships
Bin Lahej Building ,9 B Zaa'beel Street
Dubai ,Объединенные Арабские Эмираты
Hybrid Workspace / Memberships
Bin Lahej Building ,9 B Zaa'beel Street
Dubai ,Объединенные Арабские Эмираты