Private Office
Finest Business Center
Aspin Commercial Tower,Trade Center1,Dubai,United Arab Emirates
Be the first one to review
Published on February 2019
Facilities
Security Deposit
5% of Rent
Reception Hours
08:00 AM - 05:00 PM
Parking
Parking Fee
417.00 AED Monthly
Amenities
Housekeeping (Office Cleaning)
Location
Aspin Commercial Tower,Trade Center1,Dubai,United Arab Emirates
About This Workspace
Finest Business Center helps clients gain the image of a professional operation at a more affordable and convenient cost. We create an environment that exceeds the expectations of our clients by providing the best quality of office services. Understanding the evolution in the Business Industry we have designed our services for the current and future needs of our clients. You'll get the perfect business space that will all be provided at an affordable price. Whether you own a small business, you're a travelling businessman or you want to establish the local branch of your company, we're here with our serviced offices at Aspin Commercial Tower, Sheikh Zayed Road, Dubai.
A. Finest Business Center shall equip the office with the below-mentioned fittings:
• One Manager desk
• One Small desk
• One Small Round Table
• Two chairs for small round table
• One Visitor chairs
• Two Manager Chairs
• One Filling Cabinet
B. Our Offerings:
• Company Formation:
We understand that starting a new business or entering into a new market can be both exciting and daunting at the same time. That's why we have a dedicated team who have in-depth licensing experience. Their goal is to help you to set up your company in a timely and cost-effective way.
• Offices:
When compared to going through traditional office rental setups. You get a specific, highly customized office set up that meets your needs and impresses your clients. Whether you need a one-person corner office or a group office, our customizable Full-Time Office package comes with access to all of leading business centers facilities. A great choice, if you're looking to maximize productivity and reduce monthly costs. Located in the hearts of Dubai at Aspin Commercial Tower, Sheikh Zayed Road.
• Meeting Rooms:
Use our meeting rooms for presentations, interviews for your company. We also provide a number of meeting spaces like conference rooms and boardrooms for rent. Catering, coffee service, projection equipment are available to ensure you have everything you need for your meeting. Just show up and get started.
• Training Rooms:
This professional space was designed for your executive meetings, group trainings, board meetings, client presentations and other similar meetings up to 10 –15 participants. This training room spaces will inspire your guests, enhance your image, and boost your business.
• PRO Services:
We offer a range of high-value PRO and government services to assist all types of companies and ventures to focus on business plans, while we clear the path with a streamlined license, visa, and government services. Our teams of experts provide cost‐effective and timely solutions for your business needs helping you devote your time and effort to your core area of business. Our extremely professional services provided by our team of experts that have all the expertise and know-how required to submitting your documents, making the process faster and cost-effective.
• Flexi Desk:
Work in a shared office. Co-working gives you the benefit of a full-time office, but you only pay for the number of desks you use. Choose your own permanent desk or sit wherever you'd like each day through a hot-desking setup, available on a first come, first served basis. Within 2 hours of the sign-up process, you can get access to your workspace and start working right away. Work Solo, collaborate skype meetings, or just network with other like-minded entrepreneurs. Your workspace address can be used for registering new business or renewal of existing Dubai Mainland business license.
• Accounting & VAT:
We offer Guidance for VAT Accounting & VAT returns filing In UAE. Providing value through high-quality financial services, enabling our clients to gain a clear strategic and competitive advantage, while at all times maintaining ethics of the highest order so that you can focus on what's important - growing your business.
• IT Solutions:
Complete IT Support for your office Servers, Desktop, Laptop, Printers. We integrate the advanced technology to your business environment to boost the functionality and productivity of your business. Our team of experts takes the effort to provide bespoke solutions to empower your business in the digital world. We pay more attention to come up with a perfect solution suiting individual business requirements and expectations.
• Office Pantry:
Finest Business Center has a specific service for the office tenants, wherein we have the pantry where you can enjoy your food, tea & coffee. Keeping in view for the ease and comfort of our tenants it is equipped with a microwave oven and a refrigerator. Just relax and grow your business.
• Center Reception/Waiting Area:
Reception – Meet & Greet Your Clients. This small waiting area off the main reception is used for clients who desire more privacy.
C. List of following services included along with the office:
• DEWA included
• Fully Furnished Offices
• Premium location
• Meeting Room facilities (2hours per day complimentary usage)
• 24/7 office access
• High-Speed Wi-Fi internet
• Prestigious business address
• Cable Internet
• Maintenance of common areas and facilities
• Self-service tea and coffee set-up in the pantry
• Company name displayed outside the corridor (Lift area)
• Ejari Processing
Suitable for DED license registration.
Read more
Interested in this workspace?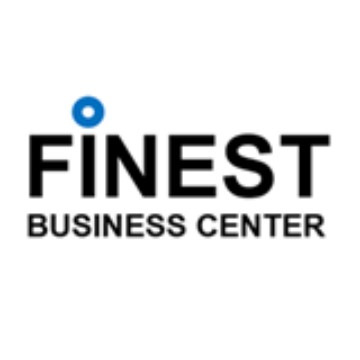 Available Now
4,000.00
AED / Monthly
4,000.00
AED / Monthly
Products and Services
This facility offers more products and services, explore.
Fixed desk
Business Center / Fixed Desk
Aspin Commercial Tower ,Trade Center1
Dubai ,United Arab Emirates
Meeting rooms
Business Center / MEETING ROOM
Aspin Commercial Tower ,Trade Center1
Dubai ,United Arab Emirates
Business Center / MEETING ROOM
Aspin Commercial Tower ,Trade Center1
Dubai ,United Arab Emirates
Business Center / MEETING ROOM
Aspin Commercial Tower ,Trade Center1
Dubai ,United Arab Emirates