Meeting Room
Blue Matrix Business Center L.L.C
Business Bay,6C Alabraj St.,Dubai,United Arab Emirates
Be the first one to review
Amenities
Location
Business Bay,6C Alabraj St.,Dubai,United Arab Emirates
About This Workspace
Founded in 2017, Blue Matrix Business Center was established with the intention to provide flexible and convenient work-space solutions with shared administrative support. Blue Matrix offers a wide range of office formats, as well as our growing individual office, virtual office, business sustainability center and workplace recovery businesses. We enable people and businesses to work where they want, when they want, how they want and at a range of price points.
At Blue Matrix, we believe expert advice and bespoke service enables us to build long lasting and trusting partnerships with our clients. We are passionate about delivering an exceptional customer experience for every client by providing a full spectrum of business office services. We ensure that we can meet our client's every need from experienced investors to first time rental clients or entrepreneur. We are also providing business setup and PRO services, business consulting and economical budget business sponsorship.
MISSION STATEMENT
Blue Matrix Business Center's mission is to:
• Provide high quality, flexible and affordable workspace solutions
• Create and cultivate long term relationship with clients
• Achieve complete customer satisfaction
• Improve our services continuously
Vision
We aim to help our Clients to incorporate their companies and businesses in minimal time.
Mission
Improve operational efficiency through comprehensive business solution with business class infrastructure, advanced technological facilities and permanent staff development.
Location Highlights:
Direct Shuttle bus from Business Bay Metro
Only 500 meters from Business Bay Metro
5 Minute drive to Dubai Mall and Burj Khalifa
Nearby, All kind of food restaurant available.
Read more
Interested in this workspace?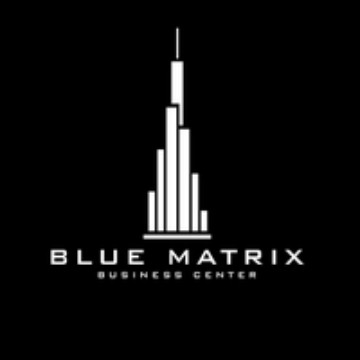 Available Now
100.00
AED / Room
100.00
AED / Room
Products and Services
This facility offers more products and services, explore.
Private office
Business Center / Private Office
Business Bay ,6C Alabraj St.
Dubai ,United Arab Emirates
Fixed desk
Business Center / Fixed Desk
Business Bay ,6C Alabraj St.
Dubai ,United Arab Emirates
Virtual Office
Business Center / Virtual Office
Business Bay ,6C Alabraj St.
Dubai ,United Arab Emirates
Business Center / Virtual Office
Business Bay ,6C Alabraj St.
Dubai ,United Arab Emirates
Business Center / Virtual Office
Business Bay ,6C Alabraj St.
Dubai ,United Arab Emirates