Private Office
HM Plaza
HM Plaza,Acharya Jagdish Chandra Bose Road Kalamandir Crossing,Kolkata,India
Be the first one to review
Published on October 2022
Facilities
Security Deposit
8% of Rent
Reception Hours
09:00 AM - 06:30 PM
Access Hours
09:00 AM - 07:00 PM
Amenities
Housekeeping (Office Cleaning)
Location
HM Plaza,Acharya Jagdish Chandra Bose Road Kalamandir Crossing,Kolkata,India
About This Workspace
HM Plaza have over 25 years of experience and Best Location in the Heart of the City near Park Street Crossing.
Cost effective office facilities: We provide with office accommodation - capable of offering a comprehensive range of business support services. Our office accommodation is professionally decorated so as to give the optimum corporate feel.
Space away from the chaos: You can hold confidential negotiation, conferences, seminars, training programmes, meetings, walk-in interview in perfectly chaos-free zone etc.
Worry free business services: We ensure you perfect peace of mind. You don't have to bother for any organizational effort, administrative and training hassles, without even the slightest worry of the elaborate setting up process.
Varied and flexible plans: We have a wide range of flexible plans of office space that will suit your short and long time purposes. Our business center provides you with art congenial corporate environment equipped with computers, copiers, fax, telephones, typewriters, Internet, cable T V etc.
Specialised business services: We provide you with the corporate office space with full set of specialised business support services. Our package includes secretarial support, courier, car hire, tours, travels, printing, advertising, catering, hotel services and car parking - for amazingly reasonable charges.
Locational Advantages:Our business center is located right at the center of the Business hub of Kolkata. You can find major business points, banks, hospitals, ATMs, luxury hotels, cafes, medicine shops, and everything in close vicinity of HM PLAZA work center. HM PLAZA business service center is adjacent to IDBI, ICICI, SBI, HDFC and all major banking institutions.
Distance from airport: Commercial real estate of HM PLAZA is half an hour journey from airport
We honour your money, as much as you honour your business.
Read more
Interested in this workspace?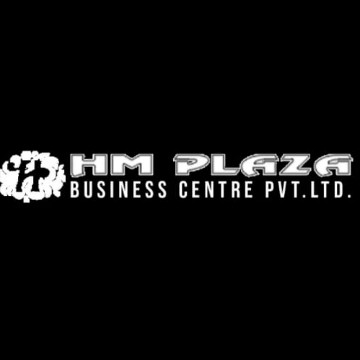 Available Now
20,000.00
INR / Monthly
20,000.00
INR / Monthly
Products and Services
This facility offers more products and services, explore.
Fixed desk
Hybrid Workspace / Fixed Desk
HM Plaza ,Acharya Jagdish Chandra Bose Road Kalamandir Crossing
Kolkata ,India