Private Office
MyBranch Hyderabad
Reliance Humsafar,Mehdipatnam - Banjara Hills Road,Hyderabad,India
Be the first one to review
Published on February 2022
Facilities
Security Deposit
25% of Rent
Reception Hours
09:30 AM - 07:00 PM
Access Hours
09:00 AM - 08:00 PM
Licensing
Not suitable for licensing
Amenities
Housekeeping (Office Cleaning)
Location
Reliance Humsafar,Mehdipatnam - Banjara Hills Road,Hyderabad,India
About This Workspace
Known for its historical monuments, Hyderabad houses some of the biggest IT parks in the world. The city is also famous for its rich cuisine, a multi-linguistic culture and corporate IT hubs.
MyBranch offers small, medium and large business houses a range of Coworking and shared workspaces. A lot of entrepreneurs and enterprises today turn to cost effective work infrastructure in order to minimize the operational costs.
Get an eco-budget Coworking space in Hyderabad at best price. We offer personalized workspaces laced with goodies, perks and amenities for your business. Our core offerings include Shared office space, Managed office space and Virtual office space. Other services include on-hire rooms for meetings, training and conference.
Shared office space gives you a partitioned space within the same floor used by your co-workers. You just pay as you use the space. In Managed Office space, we do everything on your behalf. Searching for a location, setting up the entire office, preparing agreements, getting shop and establishment license, giving admin-management support and more. You practically do nothing but focus on your business! In case of Virtual office, we give an office address without the physical office space to you so that you can use it for your business or GST registration. On top of this, we manage your incoming mails, call answering and forwarding and handle your delivery packages. We also give you rooms for your important meetings, training session or conference with all essential facilities. Get coworking office space in Hyderabad that matches your business and budget.
Read more
Interested in this workspace?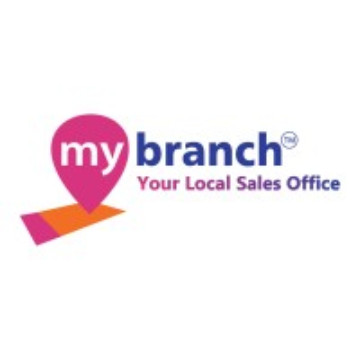 Available Now
15,000.00
INR / Monthly
15,000.00
INR / Monthly
Products and Services
This facility offers more products and services, explore.
Meeting rooms
Hybrid Workspace / MEETING ROOM
Reliance Humsafar ,Mehdipatnam - Banjara Hills Road
Hyderabad ,India
Hybrid Workspace / MEETING ROOM
Reliance Humsafar ,Mehdipatnam - Banjara Hills Road
Hyderabad ,India