Private Office
MyBranch Bhagalpur
Ramdas Gupta Path,Bhagalpur,Bhagalpur,India
Be the first one to review
Published on February 2022
Facilities
Security Deposit
25% of Rent
Reception Hours
09:00 AM - 08:00 PM
Access Hours
09:00 AM - 08:00 PM
Licensing
Not suitable for licensing
Amenities
Housekeeping (Office Cleaning)
Location
Ramdas Gupta Path,Bhagalpur,Bhagalpur,India
About This Workspace
Profits from business can be made by a sense of proper planning. One just needs to research and discover what's needed, when and where. There are "N" number of small cities in India those are money spinners in business and generate a lot of wealth that's not noted largely.
Bhagalpur, known as the Silk city in Bihar has multiple business units operating. These business units can explore greater heights if provided with an organised, affordable workspace.
Be it a back office for a manufacturing unit or a workspace for documentation processes; there needs to be a proper office set-up. This is where MyBranch helps in heaps and bounds; you can choose from several office spaces such as shared office space or even a virtual office space with GST registration; which is the new normal post the COVID 19 era.
Getting a workspace for rent might sound a simple task but finding a suitable one needs some expertise; MyBranch helps a big deal with this task; as it is a co-working space provider with a strong reach along with additional services ; known for organizing things beyond office spaces.
Find shared office space or a virtual set-up that is purely dedicated to your needs; the office ambiance is decked up with the uniform look and feel to provide a professional aspect.
This office space at Bhagalpur is strategically planned at the central location to enable flexible transit and easy accessibility. Get top quality amenities that builds your business as well as creates a goodwill among your clients.
Read more
Interested in this workspace?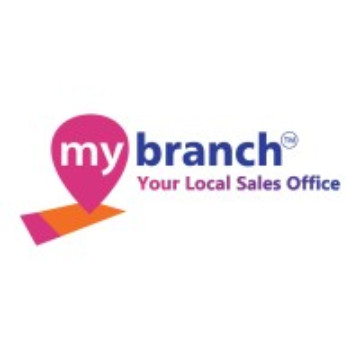 Available Now
13,000.00
INR / Monthly
13,000.00
INR / Monthly
Products and Services
This facility offers more products and services, explore.
Meeting rooms
Hybrid Workspace / MEETING ROOM
Ramdas Gupta Path ,Bhagalpur
Bhagalpur ,India